Favorite Tom + Louis (his son) picture! As always, I couldn't pick just one, so more behind the cut! This one is probably actually my favorite though. LOOKIT THEIR FACES OMG.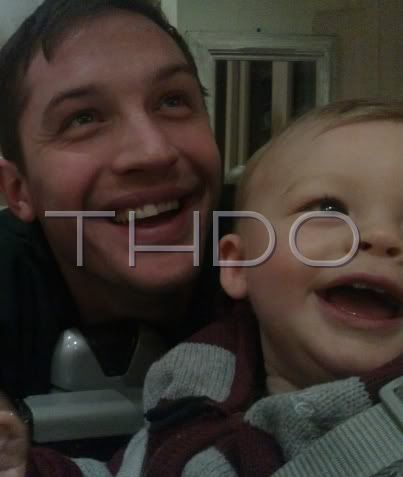 (
I WANT A HARDY BABY TOO. LOOK HOW CUTE.
Collapse
)
As a day 5 bonus, have this quote:
Above that [the name of HIS AGENT tattooed on his chest] there's a large dragon, an ode to his now ex-wife, Sarah Ward, who was born in the year of the dragon. "That's what you call a mistake tattoo," he laughs. He points out a couple of other places where her initials have been tattooed over, in one case by a large rock design. "I had the boulder pushed right over that one."
Cut to:
In addition to the Madonna and child and the Union Jack, he is planning a large tattoo on his back: an angel-themed portrait based on a photograph he took of his fiancée, Charlotte Riley, which will float above a rendering of the London skyline.
TOM. HAVE YOU LEARNED NOTHING? I love how he goes from talking about how getting his ex-wife's initials tattooed on him was a mistake and continues with 'OH YES MY NEXT TATTOO? MY FIANCÉES FACE ON MY BACK'. HE IS RIDICULOUS. The
full interview
has even more amazing quotes, like 'I'm having a swim in Lake Me. A cool swim in Lake Tommy Hardy.' IDEK.
(lol I don't think I'm doing a very good job of making him seem appealing so far in this meme. It's because him being so very ridiculous is what I love about him! But he's also very smart, I promise. I WILL PROVE IT EVENTUALLY. DON'T GIVE UP HOPE.)